Name Badges & Nametags
Big.first.name is hassle-free online software for printing awesome nametags and name badges.
Print name badges that are perfect for conferences, meetups, social or business events, parties and reunions!
Sign-up now for a free account and start printing amazingly good looking and easy-to-read name badges using your own printer.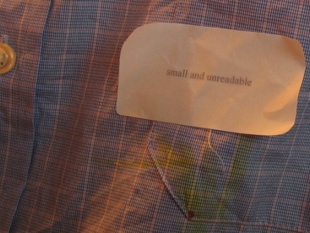 Easy to Use
Our name badge template sizes and designs are pre-configured. Enter your guest names and details and then start printing your nametags and name badges.
Import & upload guest names from plain-text or CSV files. Manage guest lists for each event online.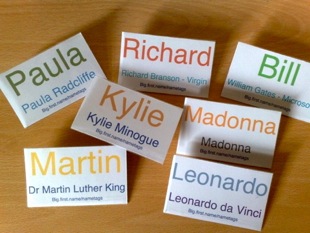 Name Badge Templates
All industry standard Avery Template sizes for nametags, name badges, and labels are supported.
More Name Badge Designs
Our designs and font sizes automatically scale to fit your template size and guest names for maximum readability. Take a look at some name badge designs (PDF).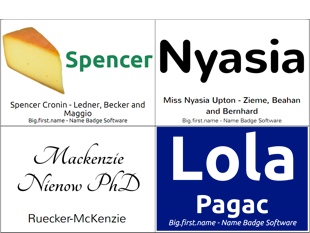 See more example nametags designs and news in Big.first.name/blog.
Name Badge QR-Codes
Use QR Codes to embed guest or event information in your nametags and badges.